Wifasso.com
Henry's Random Thoughts
<![if !supportEmptyParas]> <![endif]>
<![if !vml]>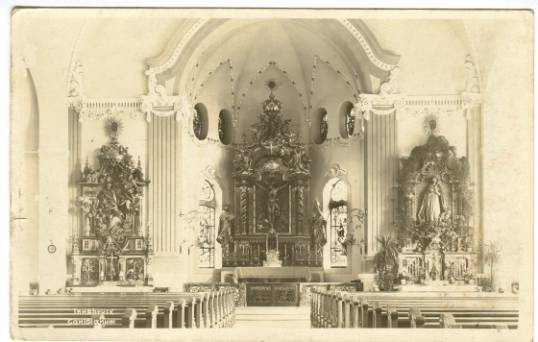 <![endif]>
<![if !vml]>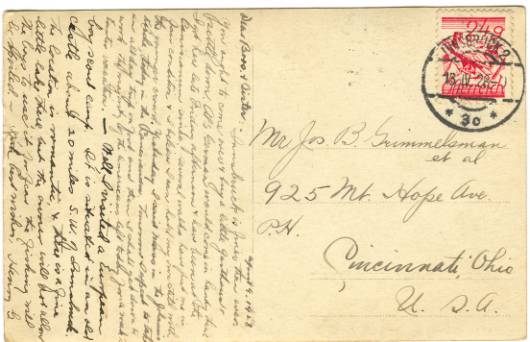 <![endif]>
<![if !supportEmptyParas]> <![endif]>
April 4, 1928, Innsbruck
<![if !supportEmptyParas]> <![endif]>
Mr. Jos. B Grimmelsman et al
925 Mt. Hope Ave.
P. H. Cincinnati, Ohio, USA
<![if !supportEmptyParas]> <![endif]>
Dear Brother and Sister:
<![if !supportEmptyParas]> <![endif]>
Innsbruck is finer than ever. You ought to come over & buy a little gesthaus & settle down. Al's German would come in handy then. I got here late Friday afternoon & have been at Canisianum since. Several walks have put me in fair condition & I believe I can hold my own still with the younger crowd. Yesterday I said Mass in the Johannis Kirche, today in the Canisianum. Tomorrow I expect to take an all day trip on foot and then I shall get down to work. The majority of the Americans left today for a week's Easter vacation.
<![if !supportEmptyParas]> <![endif]>
Well, I visited a European Boy Scout camp. It is situated in an old castle about 20 miles SW of Innsbruck. The location is romantic and there is a fine little lake there, but the owner will not allow the boys to use it, for fear the fishing will be spoiled. With best wishes,
<![if !supportEmptyParas]> <![endif]>
Henry G
<![if !supportEmptyParas]> <![endif]>
<![if !supportEmptyParas]> <![endif]>
<![if !supportEmptyParas]> <![endif]>
<![if !supportEmptyParas]> <![endif]>