Wifasso.com
Henryís Random Thoughts
2001-The Origin of the Species
The Reds started their bobblehead giveaways in 2001 with three players featured. They were given out to the first 10,000 fans each at the specified games, and no major problems were reported as far as shortages. I wasnít collecting back then, so I didnít pay attention to the games themselves, and I donít even know the order in which they were given away.
Barry Larkin, May 26
This choice was a no-brainer, since the star shortstop was a fan favorite, was among the teamís best players, and was the only player left from the last World Series winner in 1990. Sponsored by Pepsi, like all of them were that year. Pepsi actually got their logo on the back of the playersí hats in 2001. The bobbles came in plain, white boxes and were wrapped in bubble wrap. This was a very simple yet effective way to package bobbles that donít have things sticking out like bats.
<![if !vml]>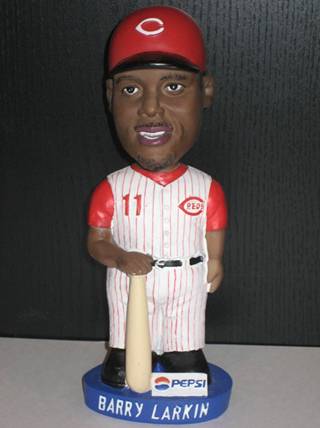 <![endif]>
Photos of the Larkin are courtesy of Jarrod Hennessey.
<![if !vml]>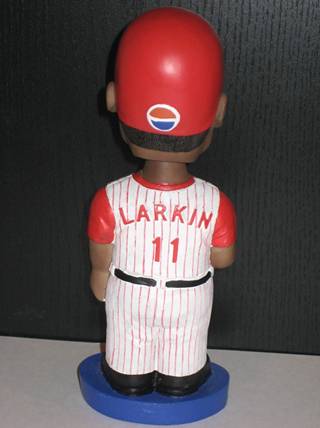 <![endif]>
Pete Harnisch, June 15
This guy was the ace of the staff at the end of the 90s. By the time this one was given out, his career was about over. He appeared in only seven games in 2001 and was out of the majors for good after that.
<![if !vml]>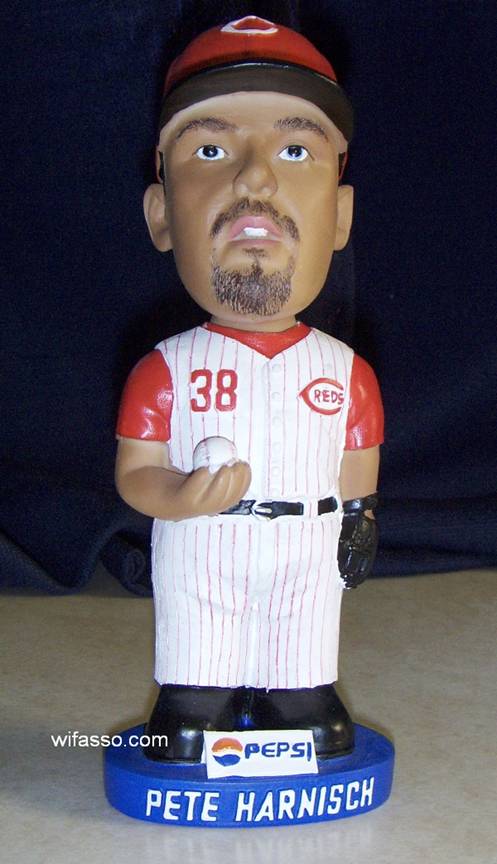 <![endif]>
<![if !vml]>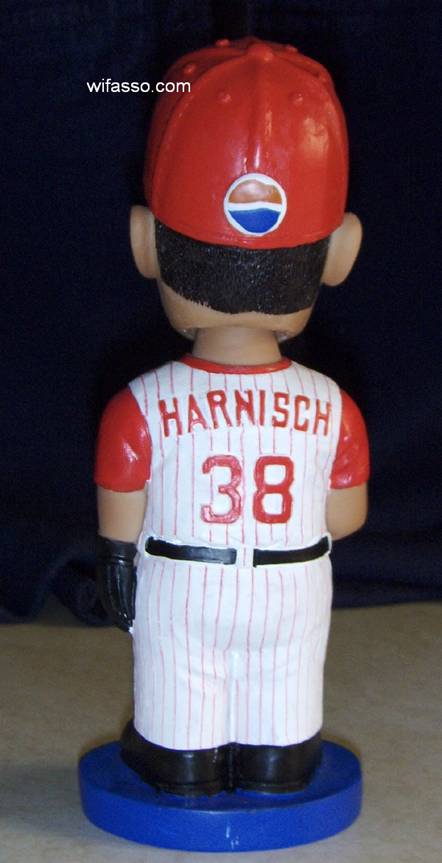 <![endif]>
Danny Graves, August 17
Graves had a terrible ending to his tenure with the Reds, not to mention his career as a whole. But in 2001, he was in the middle of a run of several years as a dominant closer. Who knows? As of this writing, heís only 34. He could come back. Update (2011): He could have, but he didnít.
<![if !vml]>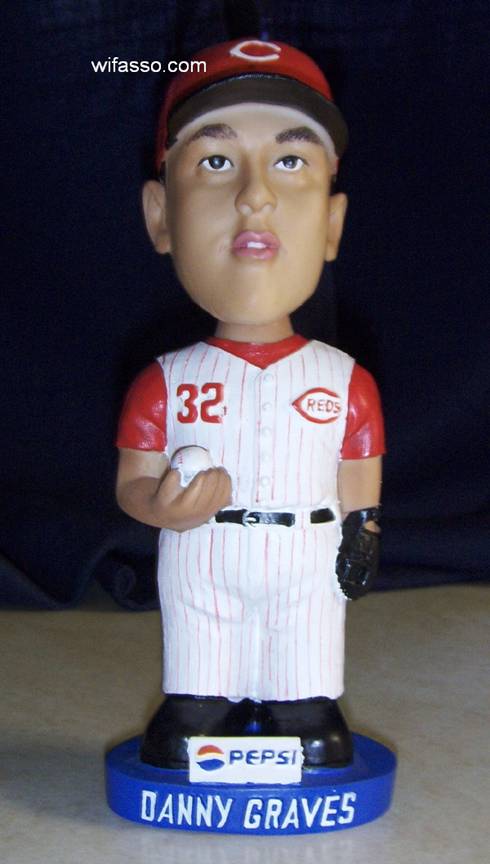 <![endif]>
<![if !vml]>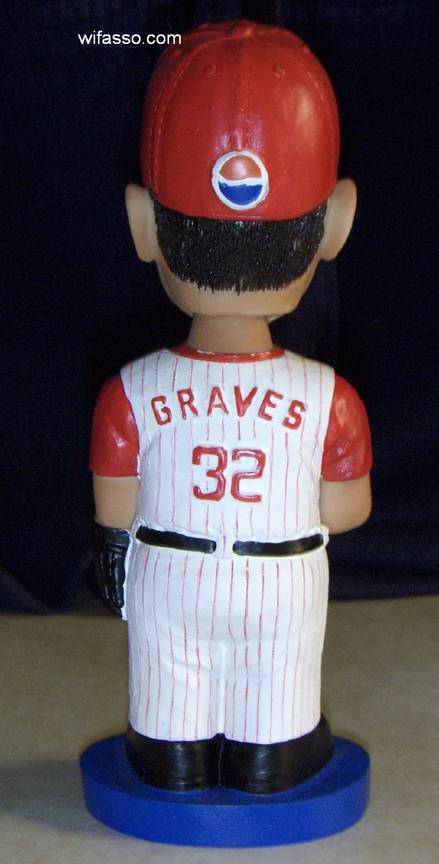 <![endif]>