Wifasso.com
Henryís Random Thoughts
2018 Cincinnati Reds SGA

Bobbleheads
Five Bobbleheads Given Away in 2018
What can I say about the 2018 Reds season? It was over pretty much before it started. Coming off three straight last-place seasons and no offseason effort to improve the team, the fans werenít expecting much, and the team got off to a horrible start. In the minds of the casual fan, the season was over sometime in May, if even that late. Of course, with this being Cincinnati, there will always be a small core of die-hards who support the team even through five-year stretches of failure, but that subculture is not large enough to make the stadium look even partially full. We found that out this year.
The lack of interest most definitely trickles down to bobblehead collecting. While the team no doubt still gets an uptick in attendance each time it offers one, that uptick is coming from an shrinking baseline. It used to be that Saturday games were sellouts or near-sellouts, at least in the middle of the season. Nowadays, paid attendance hovers around 20,000 for these games. 20,000 is also the announced number of items given away for all the giveaways below. Because paid attendance is greater than actual attendance, and because the team might order slightly more than 20,000 of the items, we are at the point where they have a surplus for most of the games. Attendees late in the season saw these extras for sale at tables inside the stadium and also at the Reds Hall of Fame. They donít ask much for them, sometimes ten bucks, sometimes a little more or a little less.
Not surprisingly, the Ebay market for Reds bobbleheads of recent years has been pretty buyer-friendly. The team wonít run out, so the only reason you wonít get one is because you donít want to drag yourself down to the stadium on that particular day. (And with extras for sale later, you might still be in luck by attending a game later on.) There are still buyers out there who buy them on Ebay, but with supply and demand being what they are, we are at the point where itís not worth the trouble to put in an effort to get quantities and sell them on Ebay. Most of the people getting multiples at the stadium are getting them for friends, and most of those on Ebay are no doubt people who happened to get one and will sell just about anything extra they find for a few dollars. It is worth noting that there was one exception this year, the Scooter Gennett bobble. This one was quite popular, the Reds definitely ran out of them, and they commanded decent money on Ebay. But even this one didnít rake in bucks like some of the hit bobbleheads of yore. Really, itís been this way since 2016, it just gets a little worse every year. I can finally say that bobbleheads are a true collector hobby, like those Hummel figurines your grandma liked so much. Buy them, collect them, and if youíve saved the boxes, you might get something if you unload them later. But the word ďprofitĒ really shouldnít be in your hobby vocabulary. Not for 2016-2018, anyway.
April 14-Tucker Barnhart Gold Glove Bobblehead
<![if !vml]>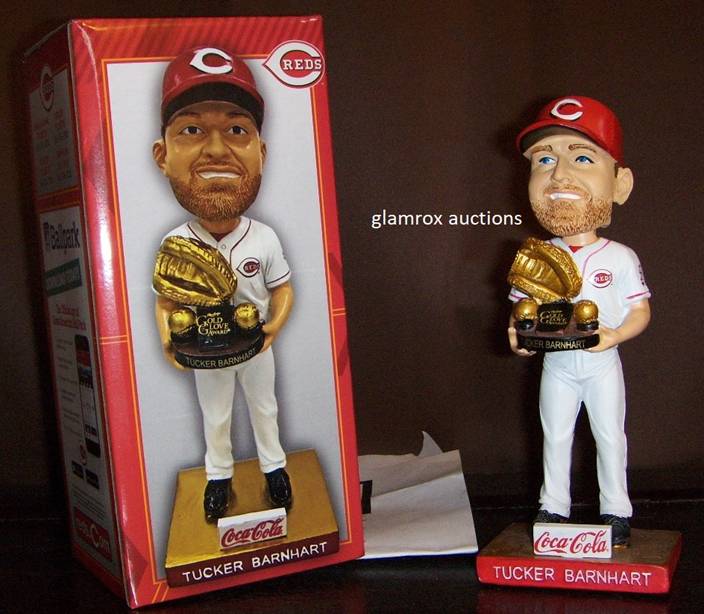 <![endif]>
<![if !vml]>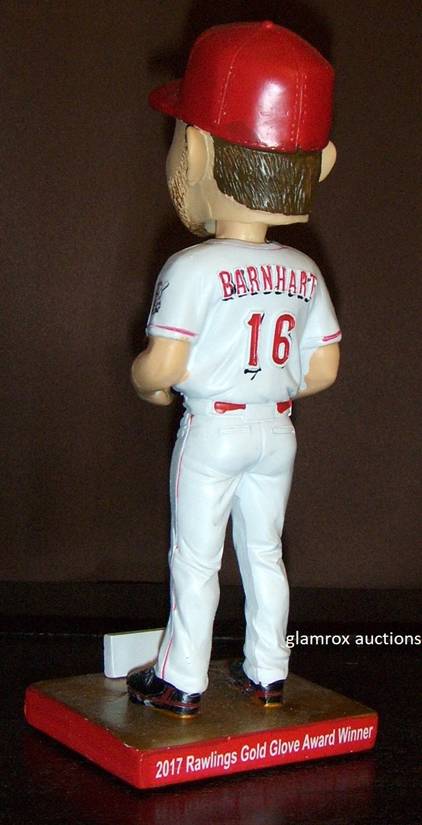 <![endif]>
May 5-Eugenio Suarez Bobblehead
<![if !vml]>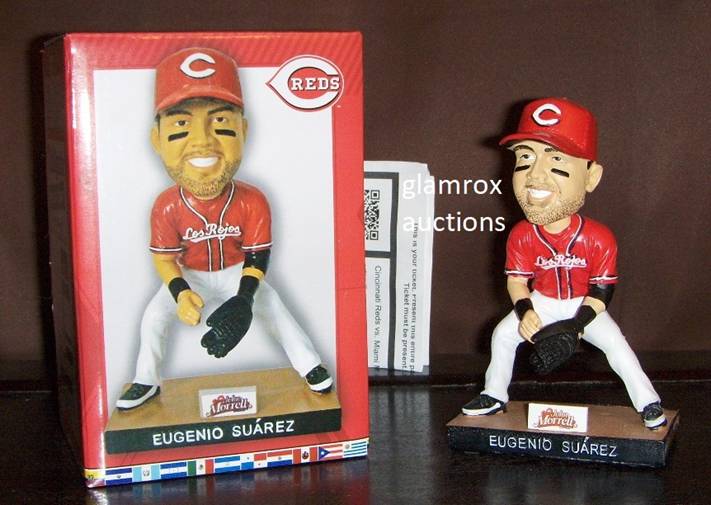 <![endif]>
<![if !vml]>
<![endif]>
<![if !vml]>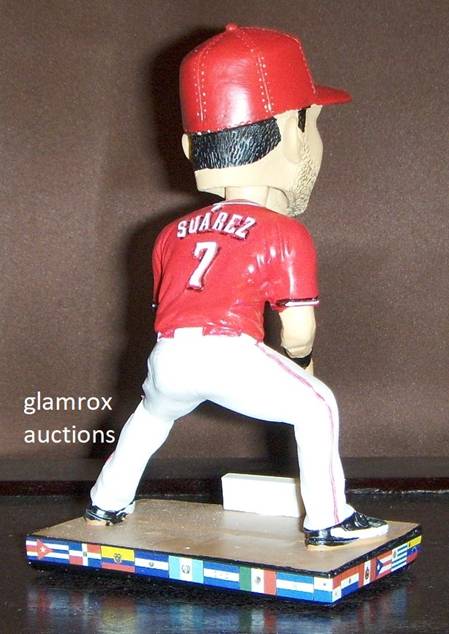 <![endif]>
May 19-Garden Gnome
<![if !vml]>
<![endif]>
<![if !vml]>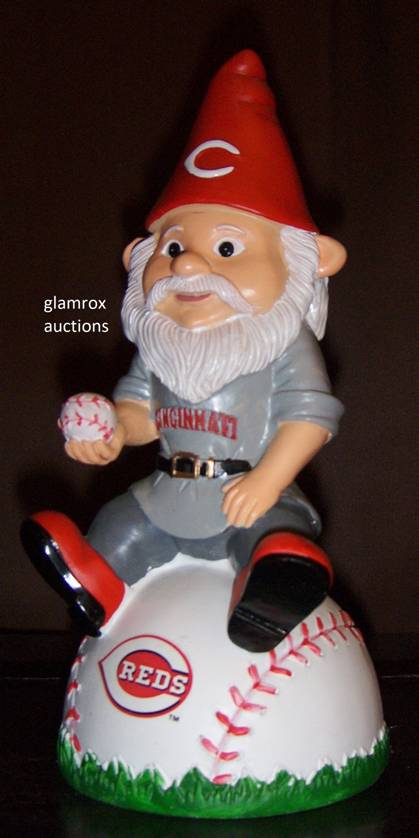 <![endif]>
<![if !vml]>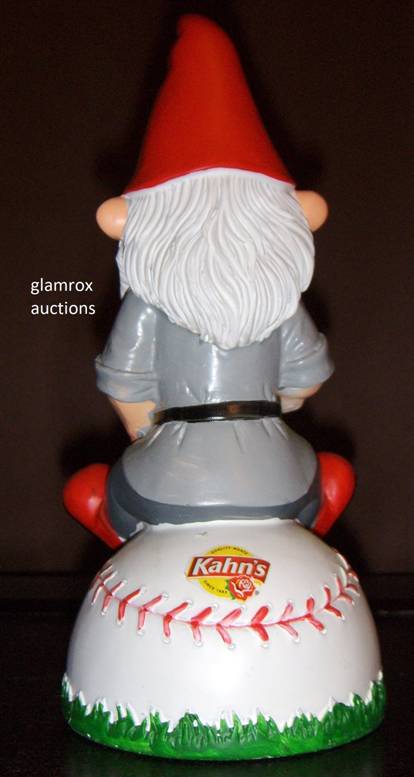 <![endif]>
June 9-Scooter Gennett Bobblehead
<![if !vml]>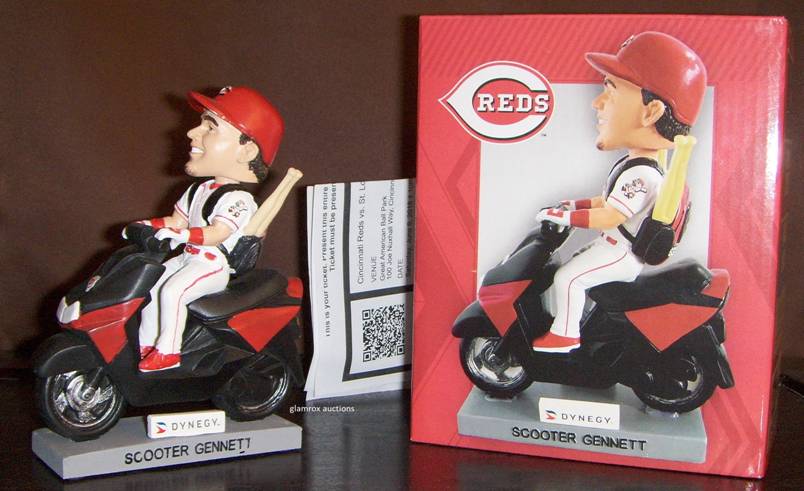 <![endif]>
<![if !vml]>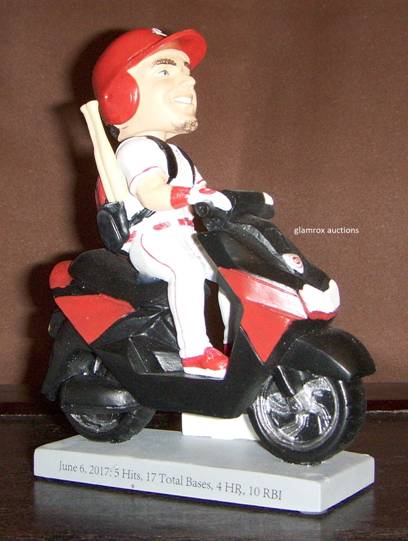 <![endif]>
<![if !vml]>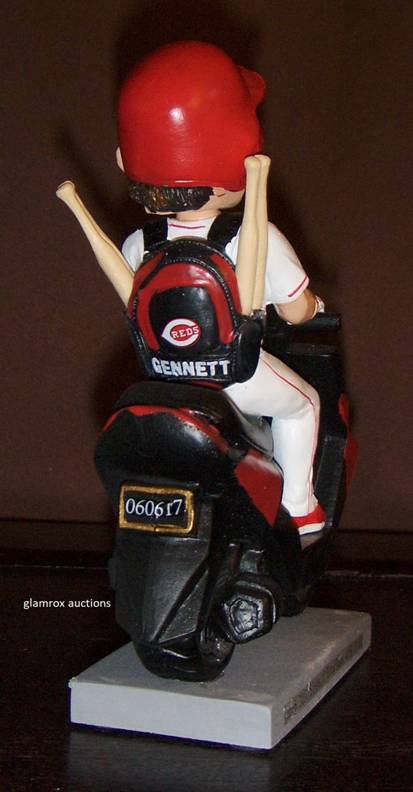 <![endif]>
June 30-Rosie Red Bobblehead
<![if !vml]>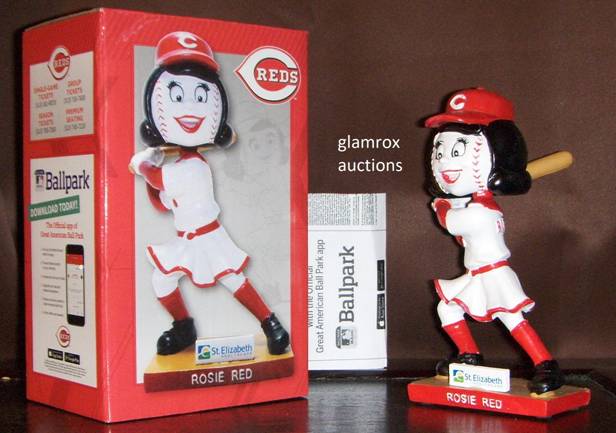 <![endif]>
<![if !vml]>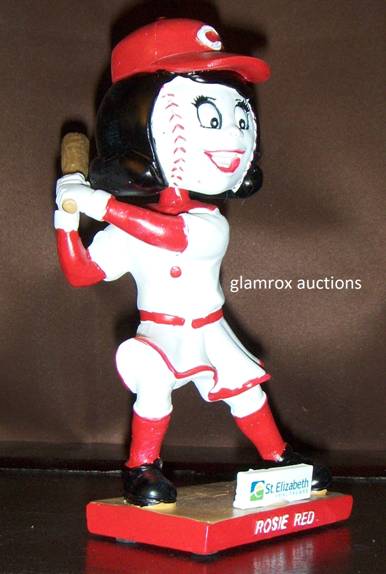 <![endif]>
<![if !vml]>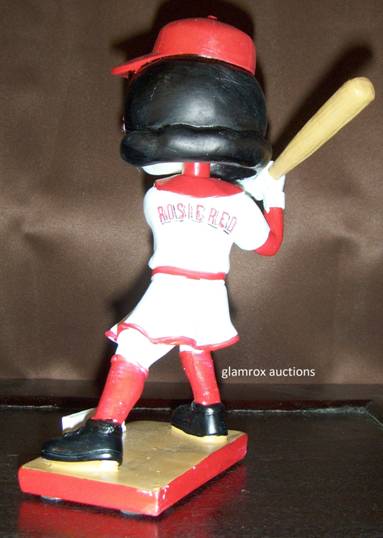 <![endif]>
August 18-Scott Schebler Fan Vote Bobblehead
<![if !vml]>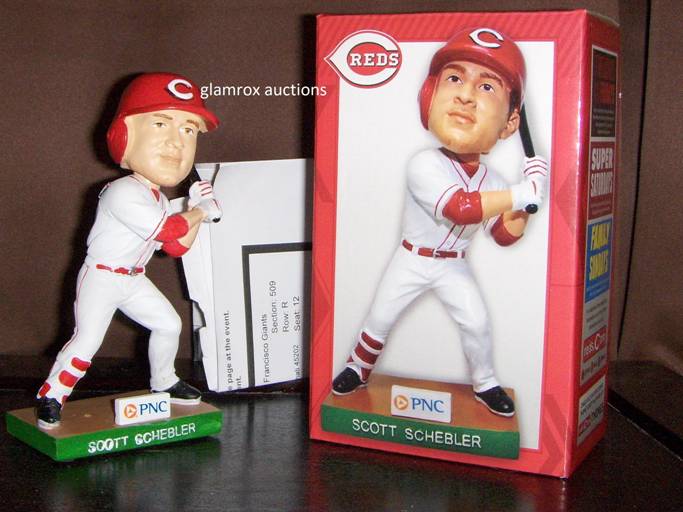 <![endif]>
<![if !vml]>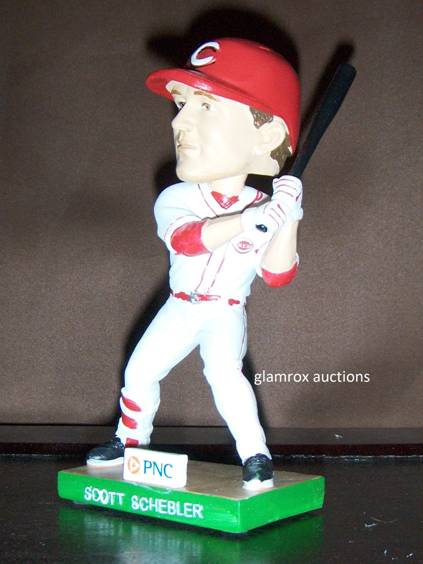 <![endif]>
<![if !vml]>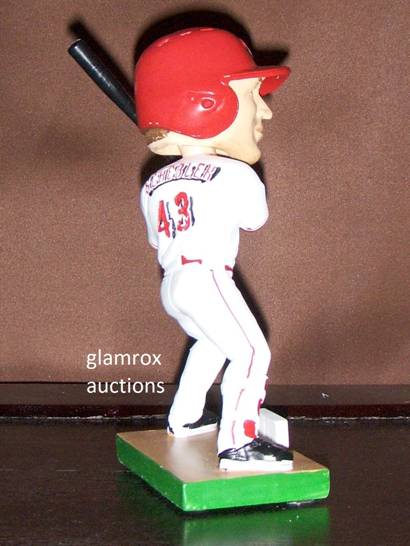 <![endif]>
September 8-Joe Morgan Bronze Statue Replica
<![if !vml]>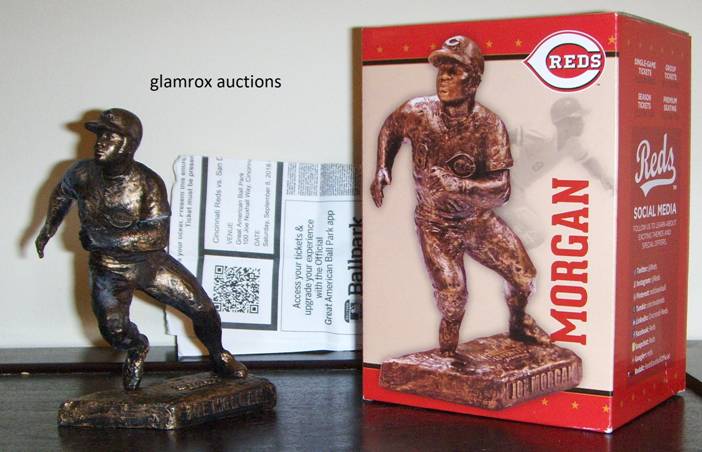 <![endif]>
<![if !vml]>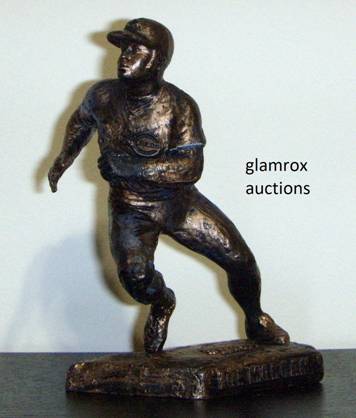 <![endif]>
<![if !vml]>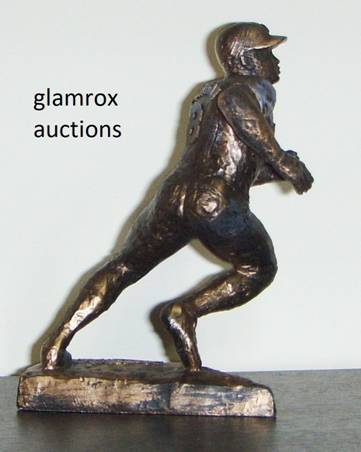 <![endif]>