Wifasso.com
Henry's Random Thoughts
2021 Cincinnati Reds SGA

Bobbleheads
Items meant for 2020 passed out in2021
2021 started with limited capacity, moving to full capacity as regulations permitted. The season started with 30% capacity allowed, which translated to fewer than 13,000 people. This limit stayed in place for April and was increased to 40% in May. Early in June, full capacity was allowed. With 20,000 each of the prior year's giveaways sitting in storage, the team expanded the giveaways to two days, a weekday and a Saturday close together. The original plan was probably to have about 10,000 at each game, but I believe that the increase in allowed capacity caught them off-guard, and they had a preference for keeping more to hand out on Saturday. So starting in May, they claimed 15,000 would be given out on Saturday and that a "limited" number would be given out on the weekday games. That limited number was 5,000 based on the original plan to give out 20,000 of each in 2020. As you would expect, the 5,000 went quickly on the weekdays. For Shogo, you might have  been able to show up a half hour after the gates open and got one of the last ones, but for the other two bobbles, they went in 15 or 20 minutes tops. For the April game, they had a fairer split between the two days, and they opened the gates early to play part of a rain-delayed game from the day before. So the Funko Pop was easy enough to get on the weekday.
 For the last two games, the team presumed from the start that the games would be full capacity, so those will be 20,000 just on a Saturday as normal. Those two are also the only ones that are truly 2021 bobbles. Everything before that was intended for 2020.
One downside to letting the items sit for a year is that the fortunes of the featured players have more time to change. Moustakas has been hurt quite a bit, Akiyama isn't even a starter, and Suarez hasn't broken .200 in batting average since 2019. There's little doubt that if they didn't have the items from last year, they would have chosen a few guys who did well in 2020. Winker and Castellanos come to mind, and Jonathan India would be a good candidate. The two new ones this year are a retired player and a mascot. Therefore, the stars of 2020 and 2021 will have to wait for next year. Hopefully they stay hot over that time.
April 17&21 Eric Davis Funko Pop
As they did in 2019, there was a chase item randomly handed out, a silver version that was limited to a couple of hundred. We did not get one.
<![if !vml]>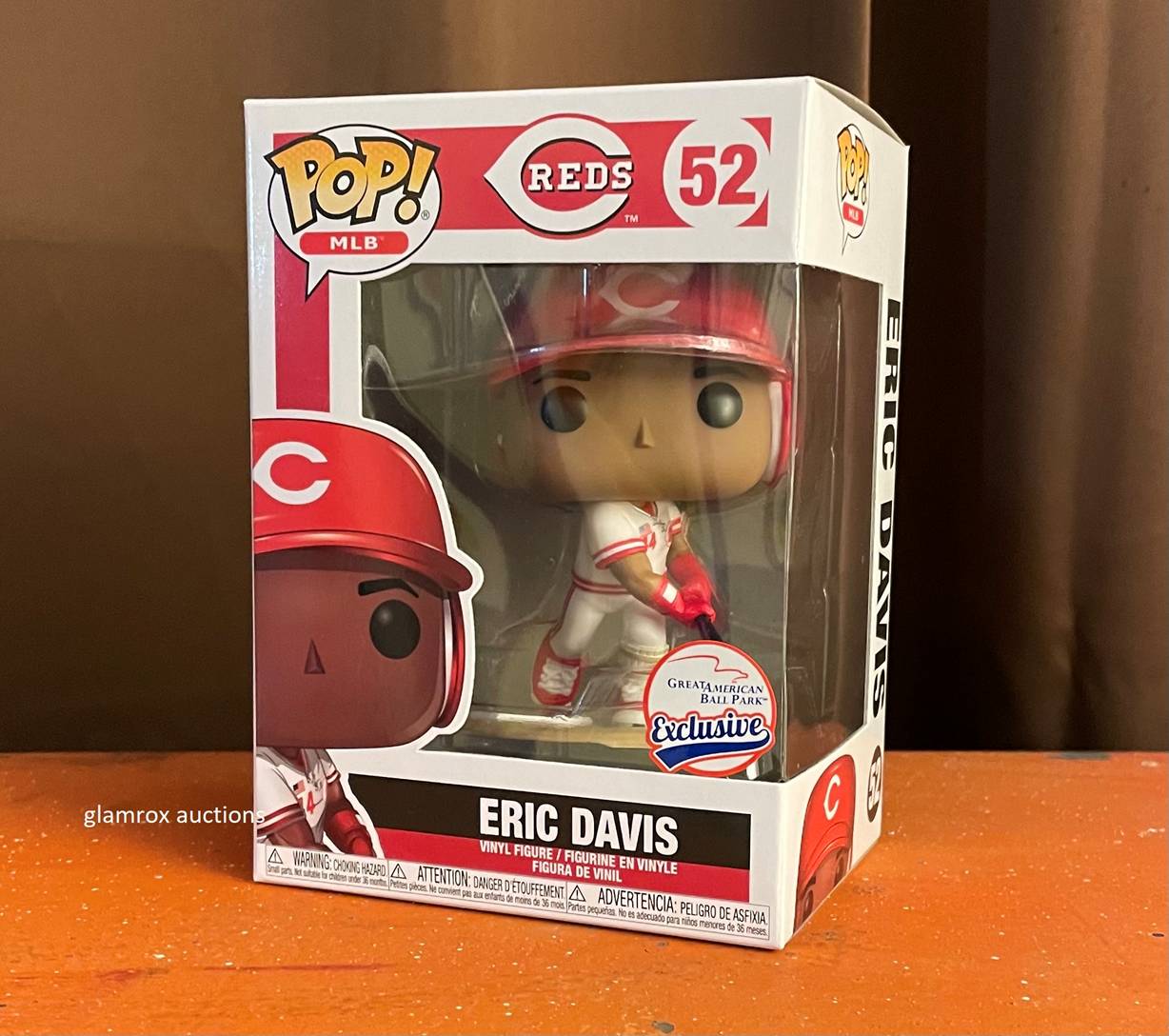 <![endif]>
<![if !vml]>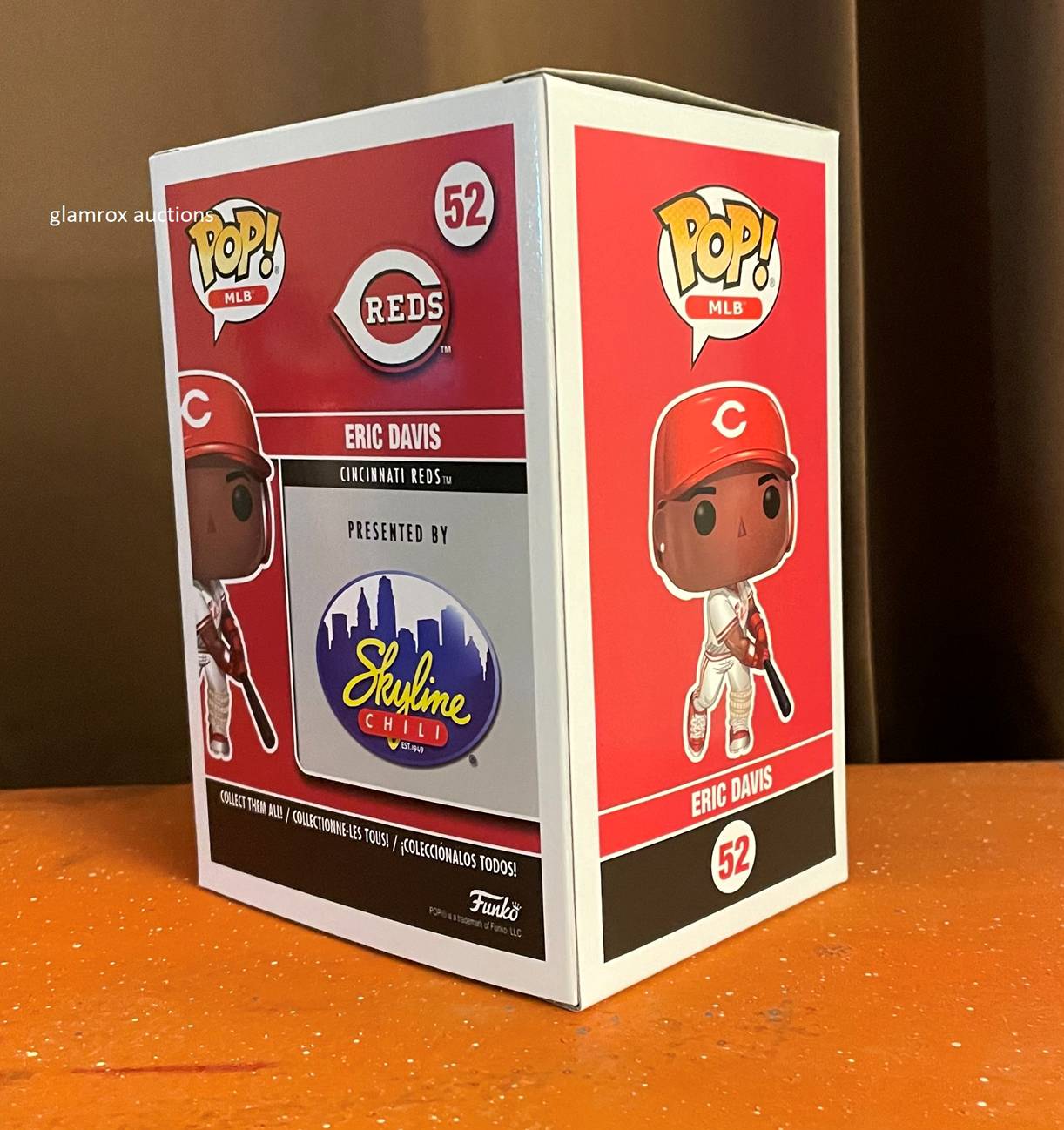 <![endif]>
May 17 and 22-Mike Moustakas Bobblehead
<![if !vml]>
<![endif]>
<![if !vml]>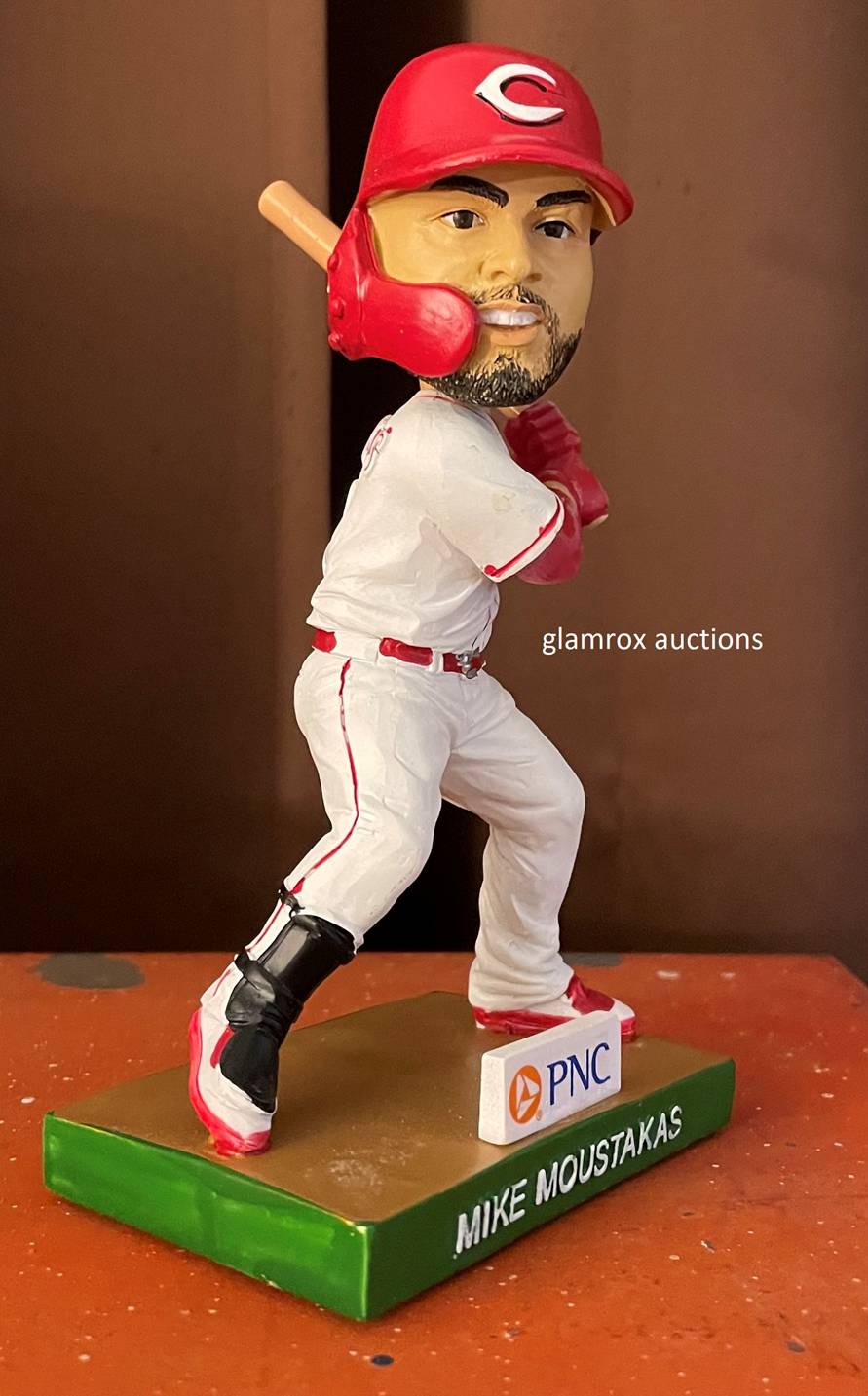 <![endif]>
<![if !vml]>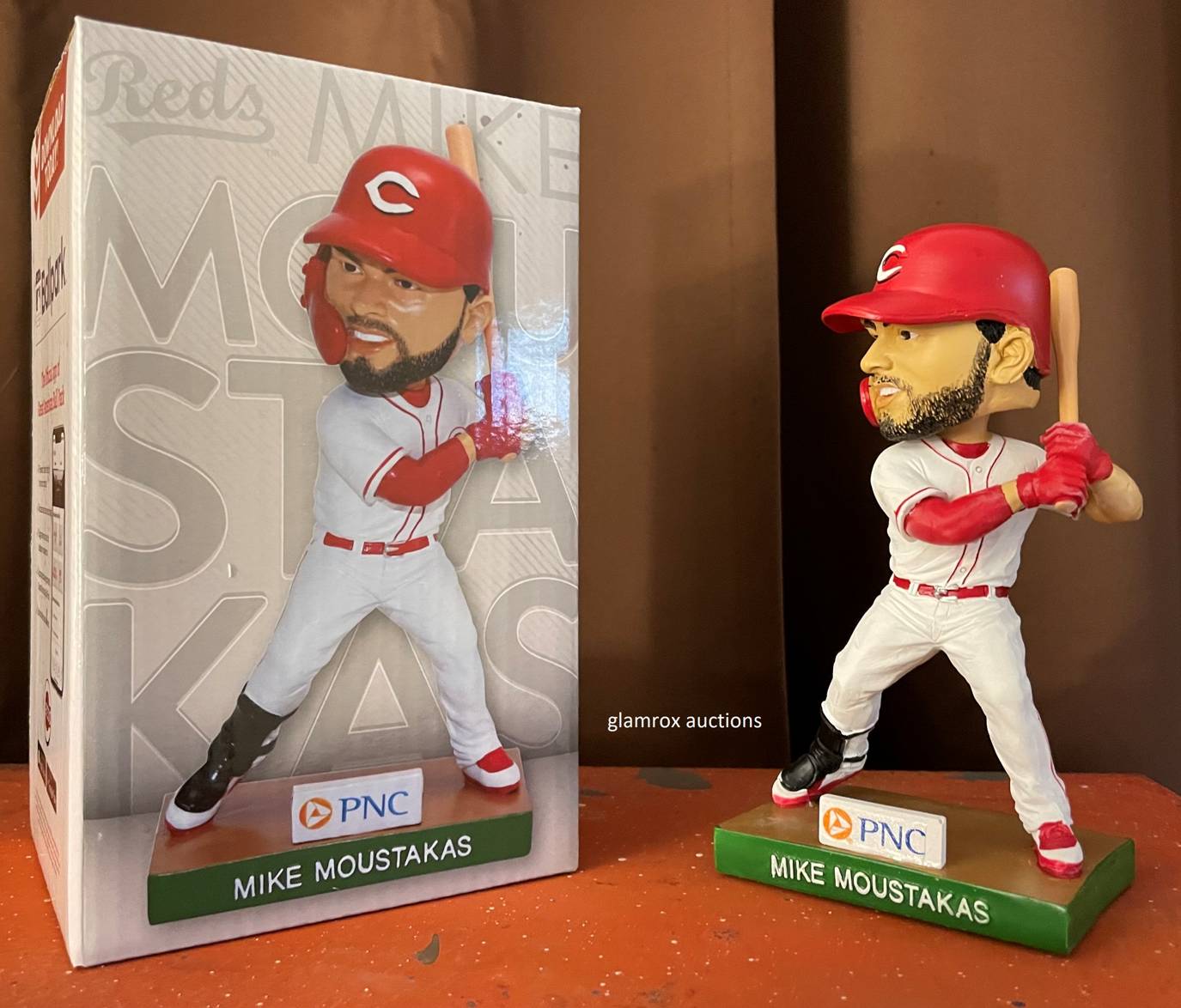 <![endif]>
June 9 and 12-Shogo Akiyama Bobblehead
<![if !vml]>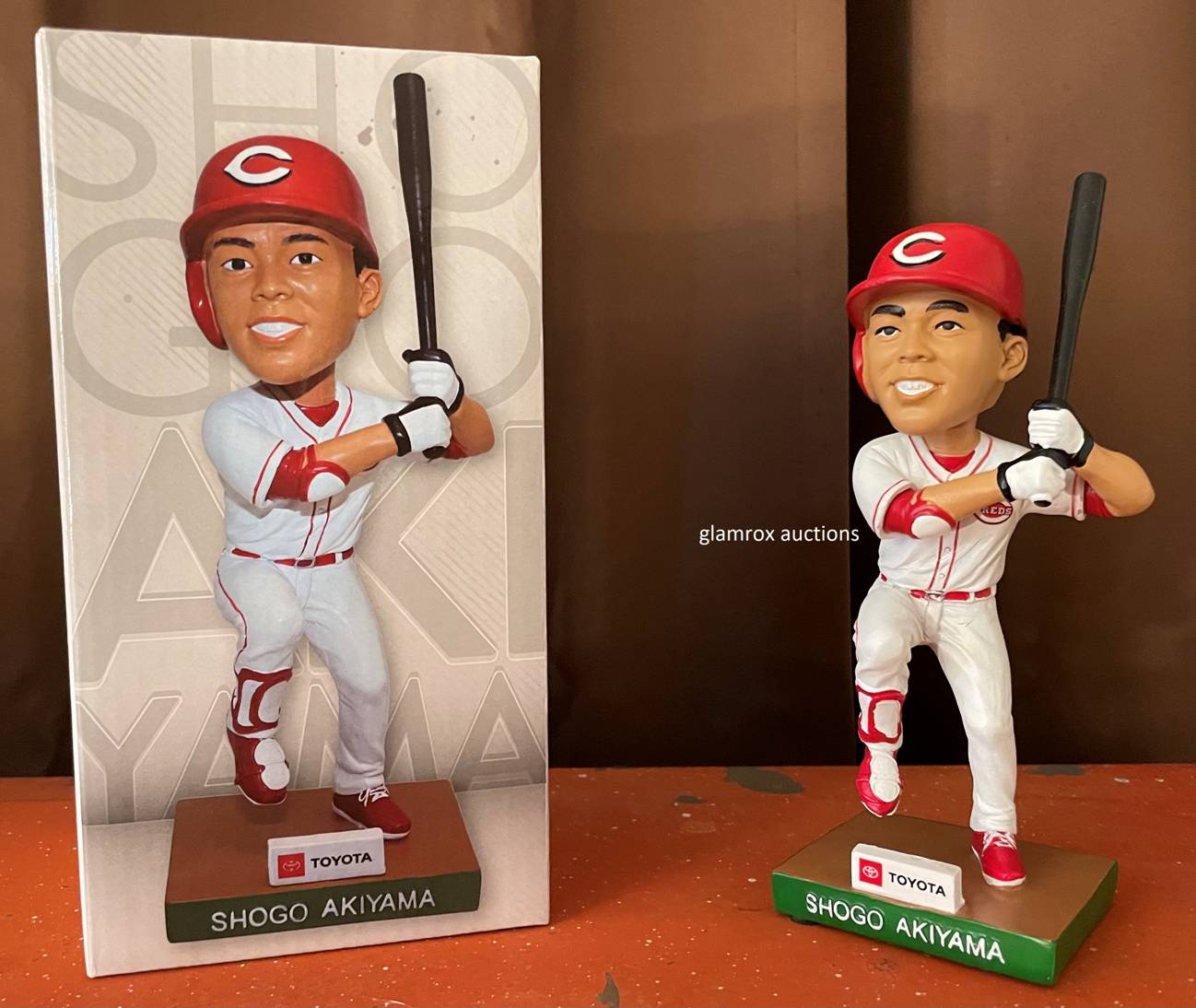 <![endif]>
<![if !vml]>
<![endif]>
<![if !vml]>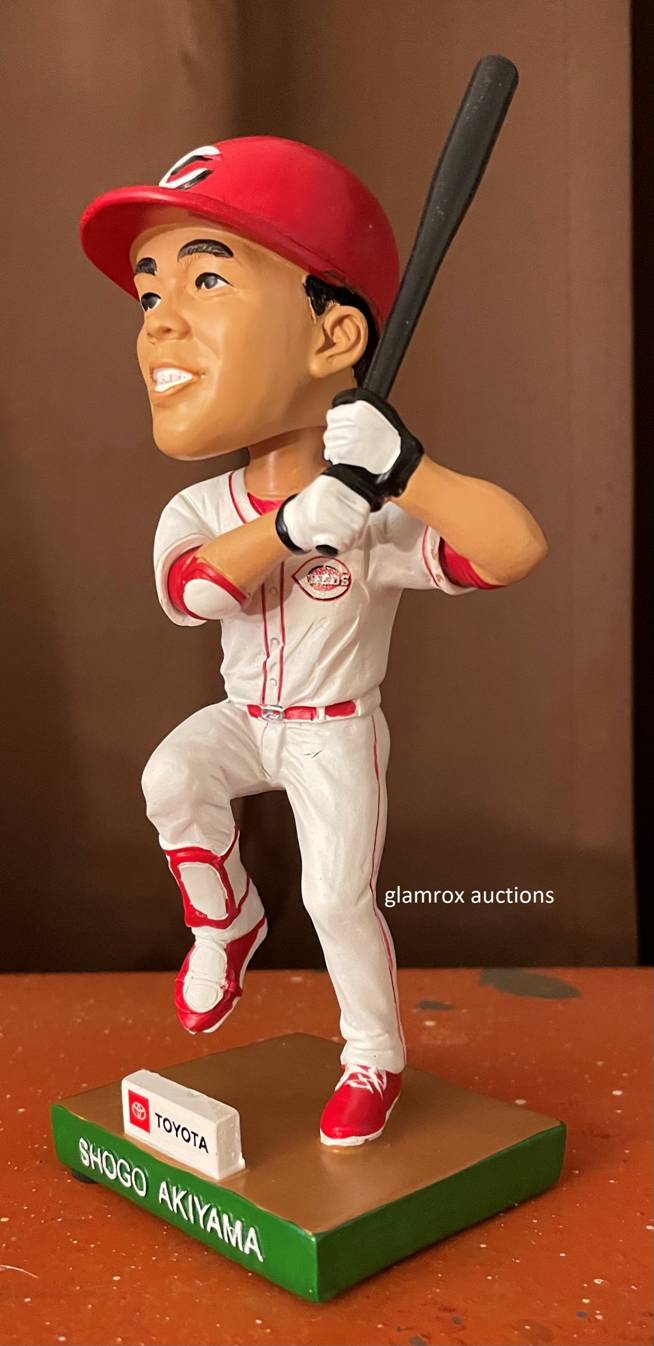 <![endif]>
June 24 and 26-Suarez/Foster/Klu Triple Bobblehead
<![if !vml]>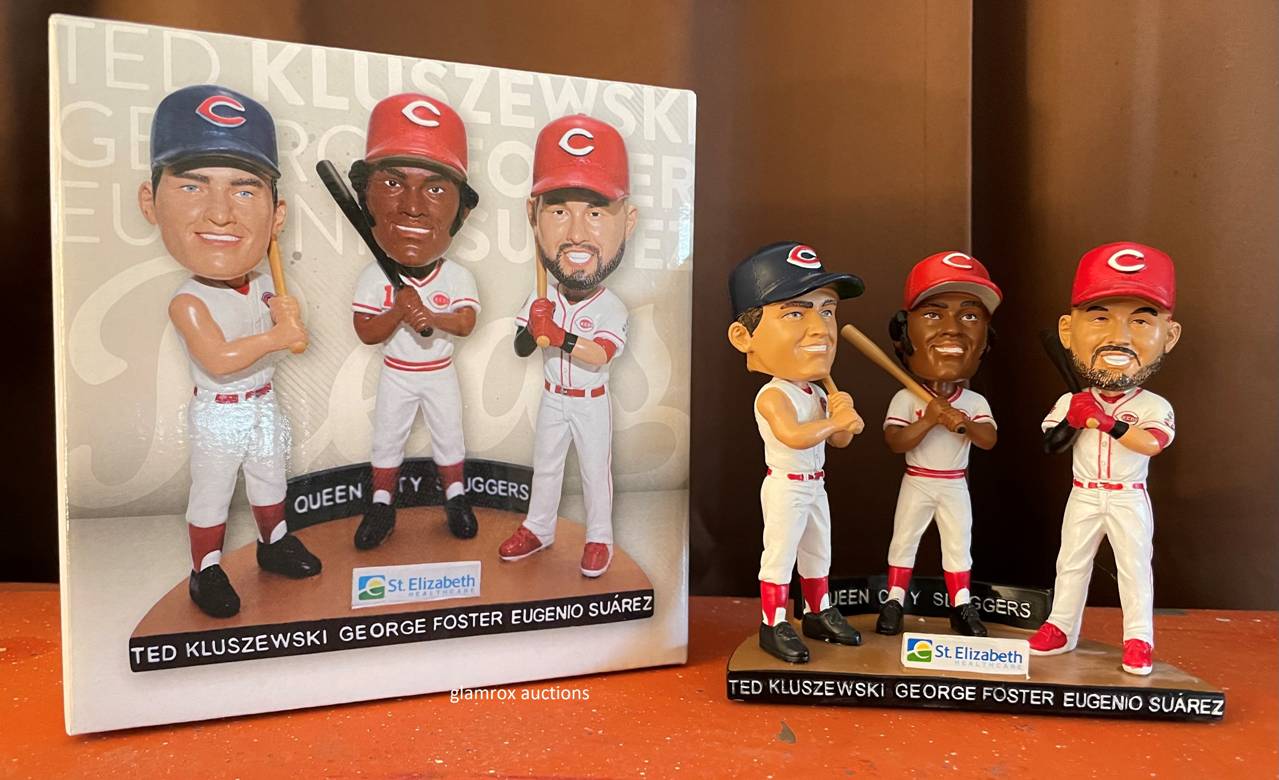 <![endif]>
<![if !vml]>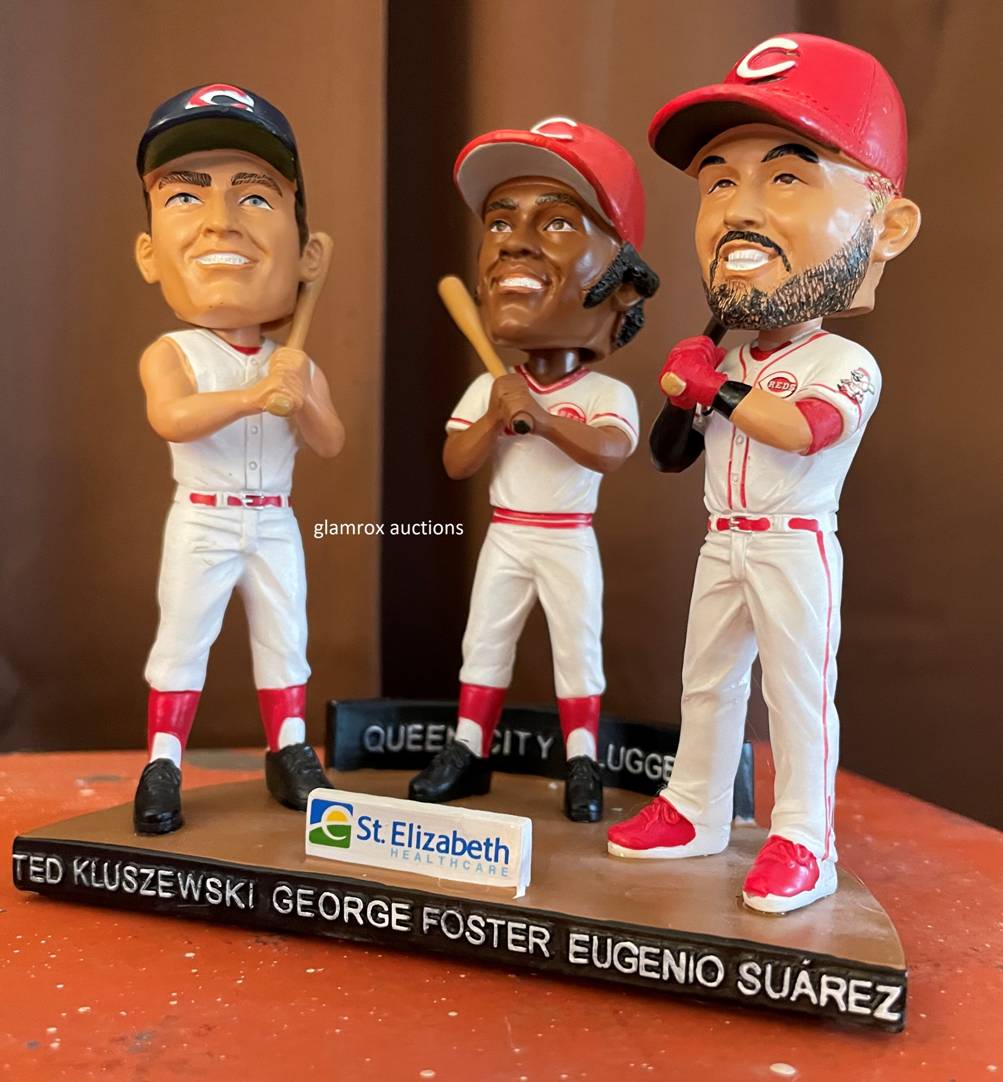 <![endif]>
<![if !vml]>
<![endif]>
August 7-Gapper BobbleBelly
<![if !vml]>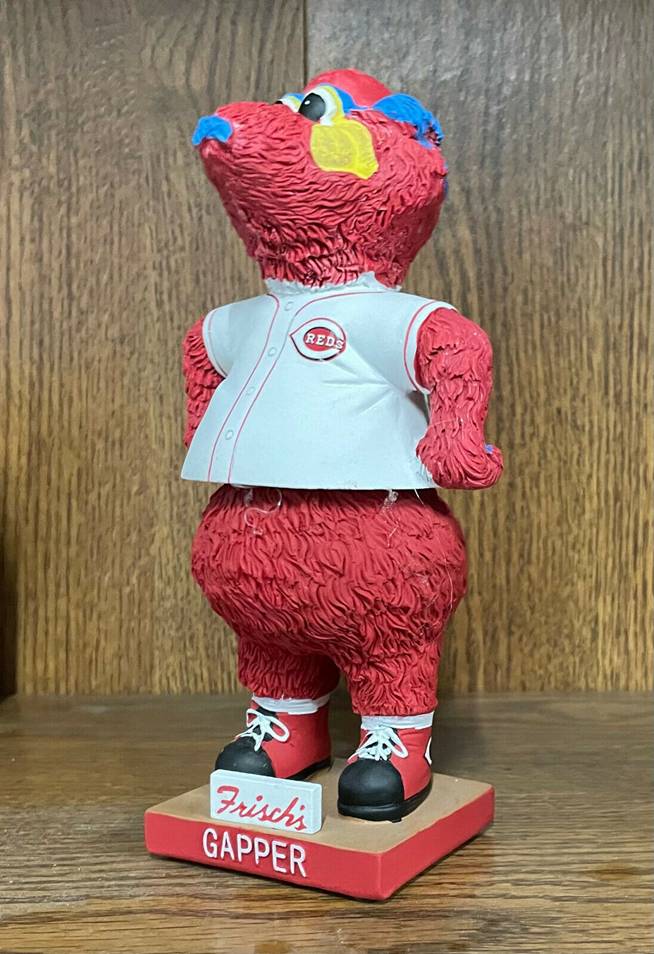 <![endif]>
<![if !vml]>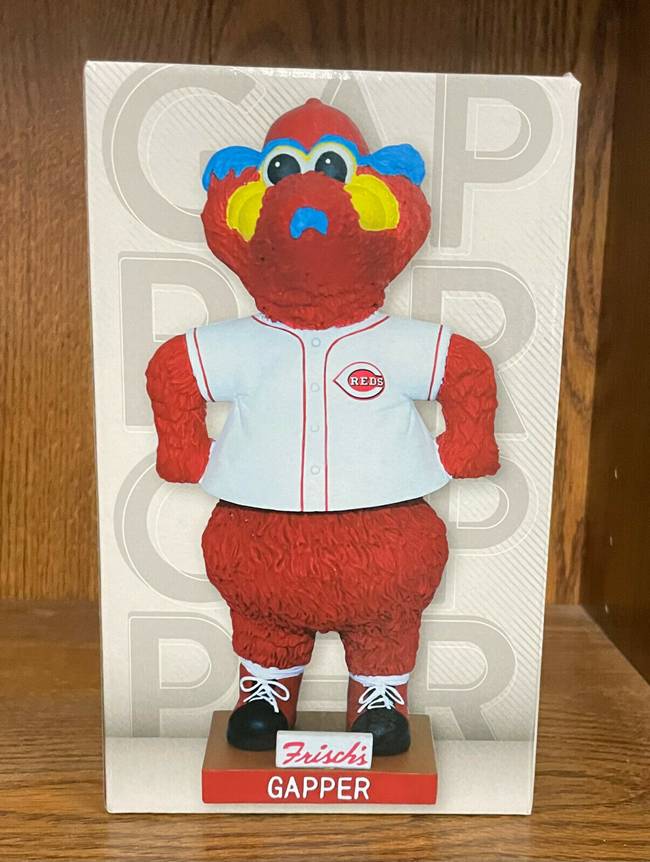 <![endif]>
September 4-Barry Larkin 30/30 Dual Bobblehead
<![if !vml]>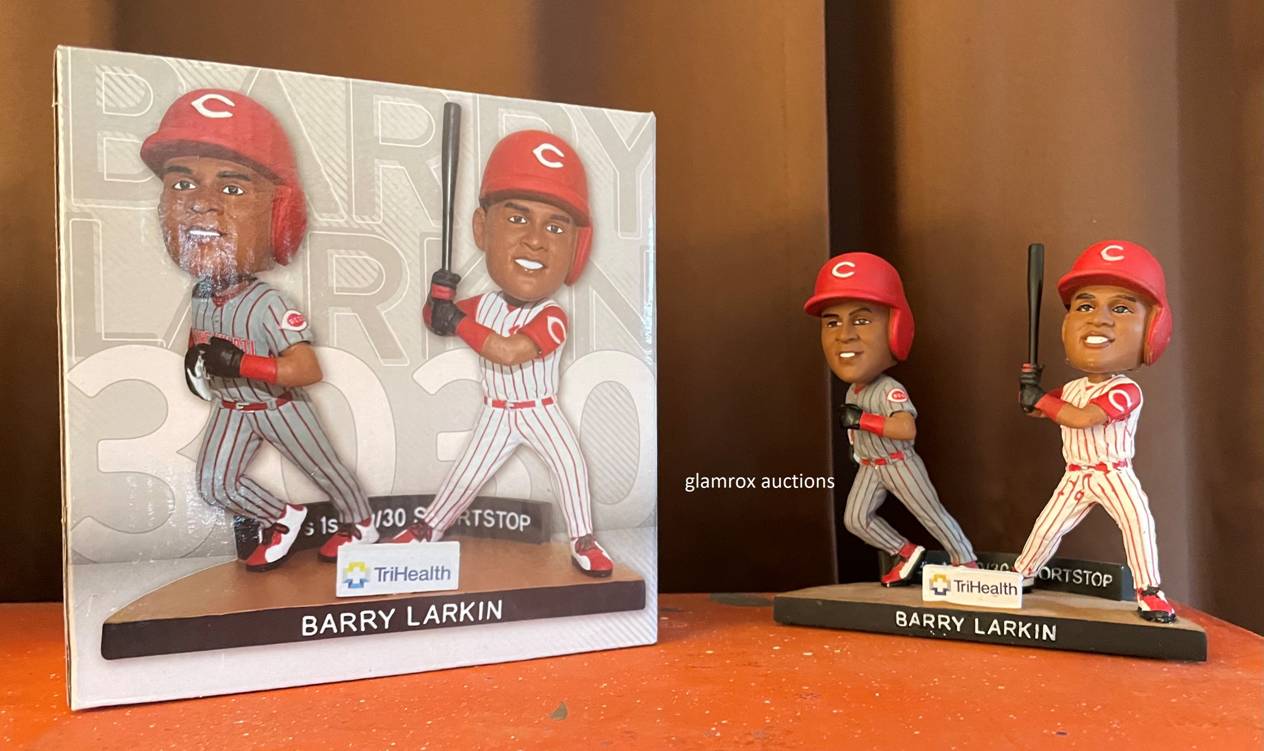 <![endif]>
<![if !vml]>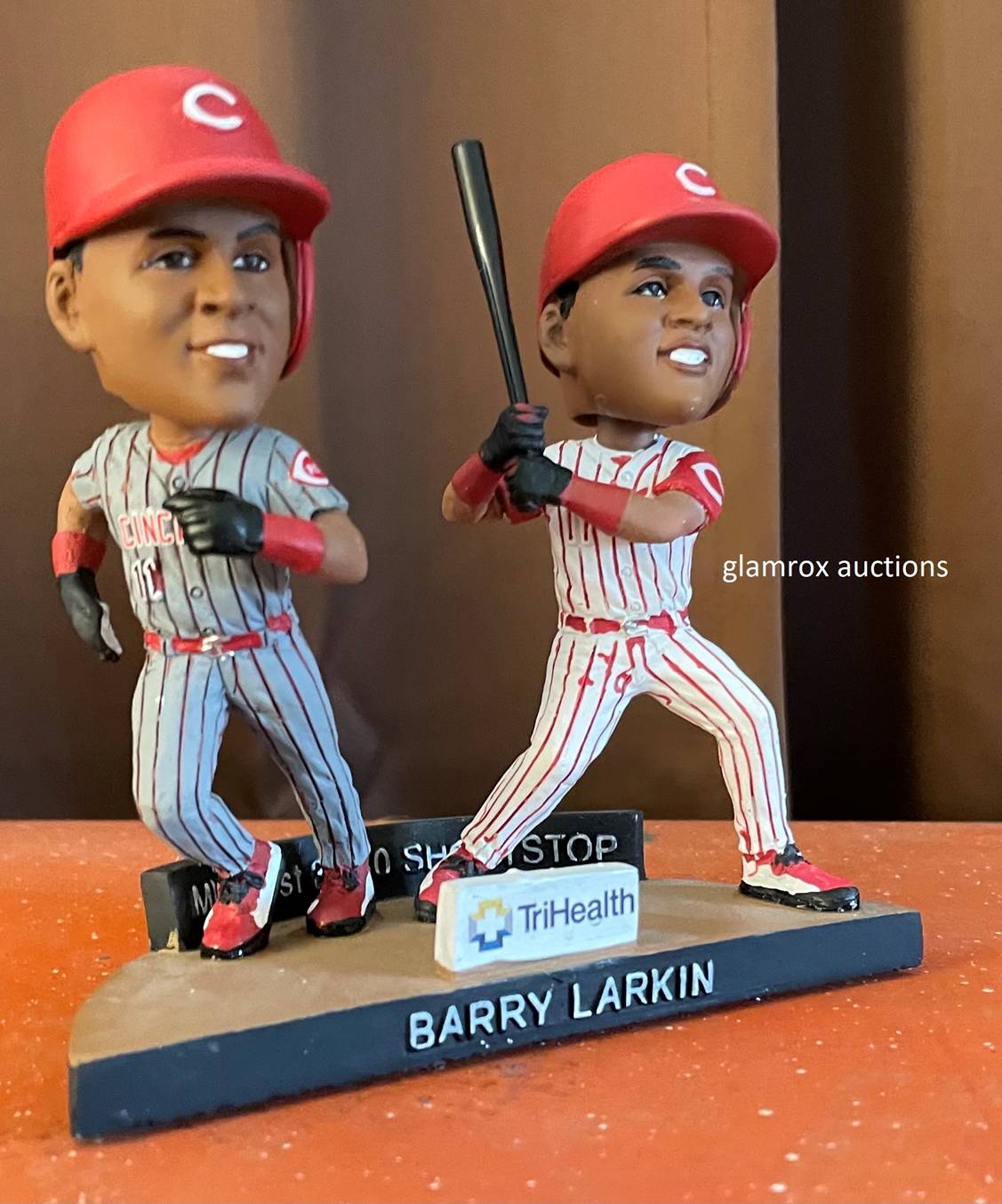 <![endif]>
<![if !vml]>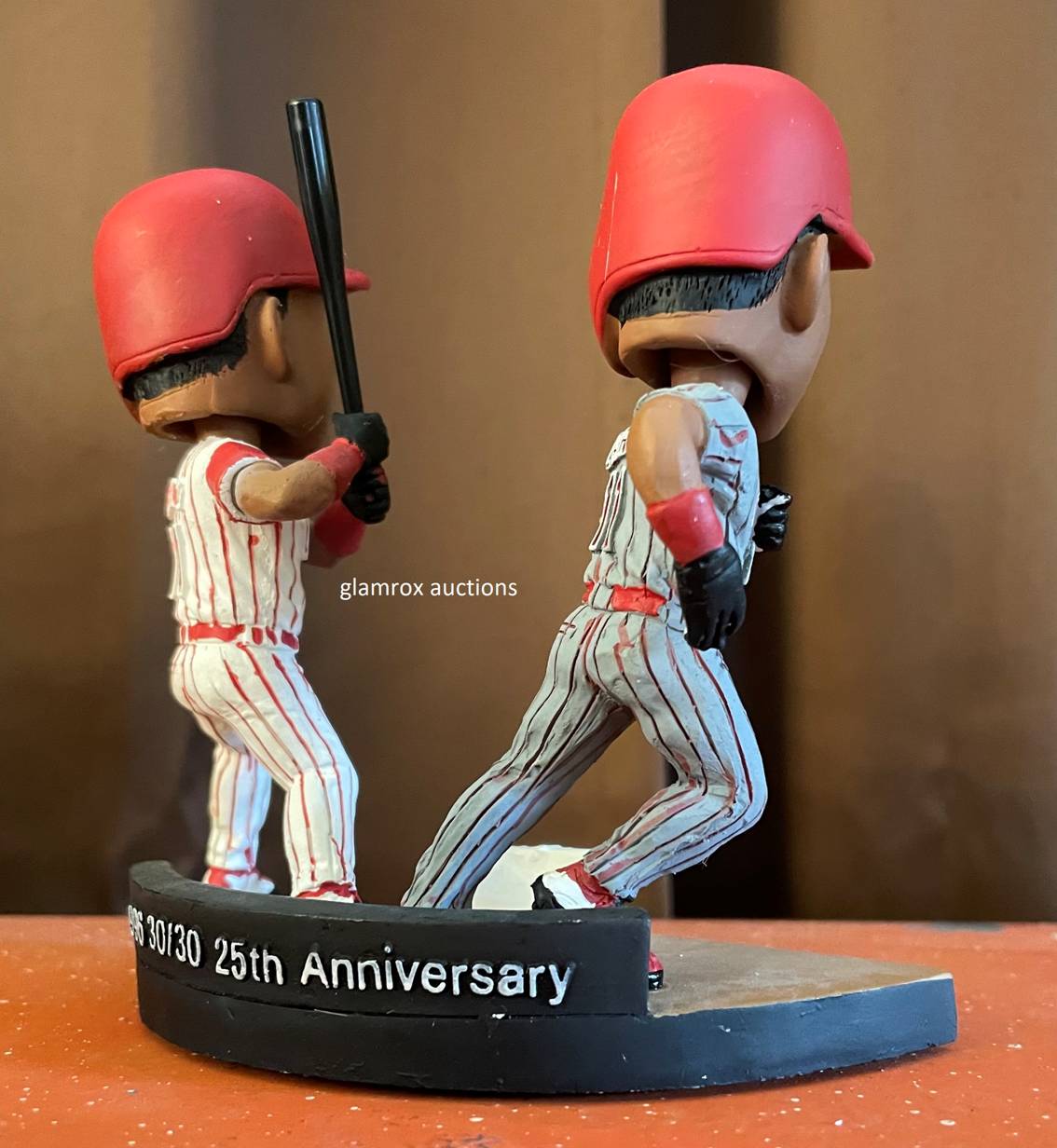 <![endif]>